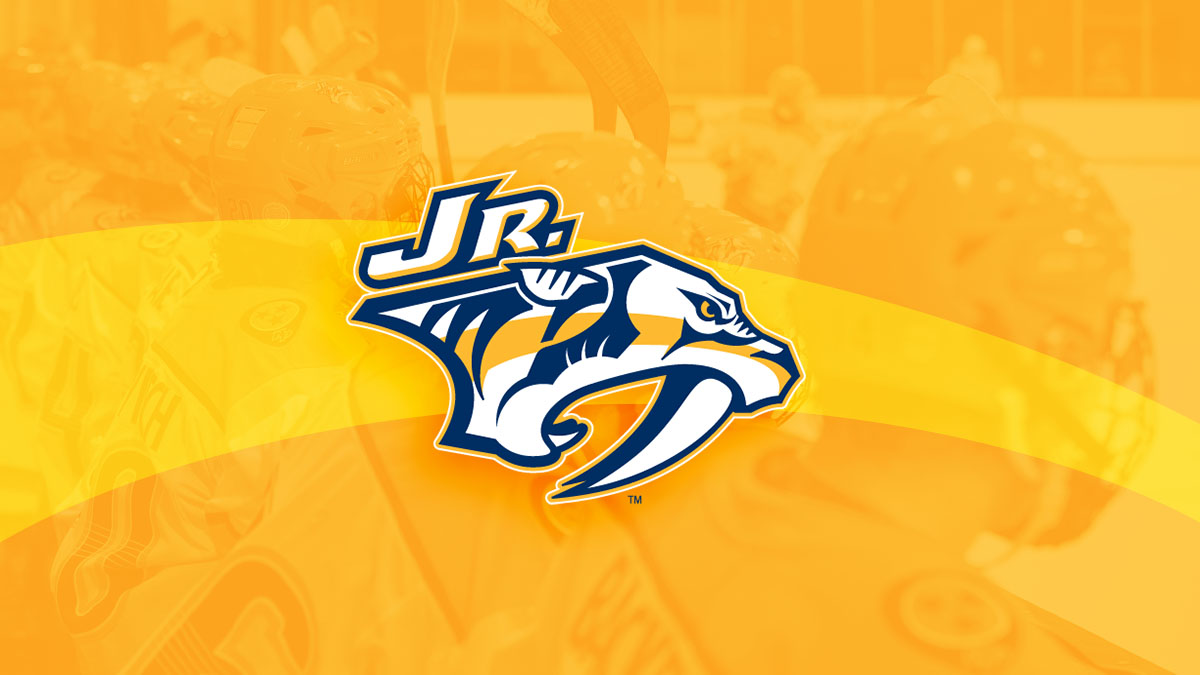 Nashville Jr. Predators Boys Tier I Plan for 2022-23 Season
January 8, 2022
///
///
Comments Off

on Nashville Jr. Predators Boys Tier I Plan for 2022-23 Season
NJP Families,
As the Nashville Jr. Predators Leadership & Board of Directors are working towards a successful conclusion of the 2021-2022 season, it is important that we communicate our plan to you and provide clarity for the 2022-23 season for our Boys Tier I program, subject to the approval of our Tier I application by SAHA. Our intent will continue to be providing a clear path for our Jr. Pred players and families to succeed, develop, and better themselves on and off the ice. We want to continually analyze, improve, and better the experience within the program by listening and understanding feedback, being creative with our programming, and driving a proactive developmental path for all players.
Last season, two players from our 16U team committed to playing NCAA Division I, Cam Briere (University of Nebraska Omaha) and Ethan Fredericks (Northeastern University). Additionally, Briere was invited to the USNTDP Evaluation Camp and participated in the 2021 Five Nations Tournament for Team USA. From the 18U team, NJP advanced eleven players to non-pay to play Jr. Hockey, along with two players from the 16U team. This season we have two players who have signed tenders in the North American Hockey League (NAHL) along with two players who have advanced to NAHL teams mid-season. We mention this because our mission is to provide the best opportunity to development both skill and character while building a lifelong love of the game. 
Last Spring, we made an announcement summarizing our plans to begin a transition to a Nashville-Only program beginning with the 2011 birth year. We will maintain the structure and format of our program for all birth years as it was last year, but will now have our 2011 birth year compete within a Multi-City Model at the Tier 1 level, as well. After careful review of data, player pools, etc. we feel the best path for our program will be to maintain this model while we grow and continue the momentum from 2020-2021 and this current season. We will remain committed to growing and developing the game of hockey here in Nashville while providing a successful organization to play for all kids within the SAHA region. Our Tier 2 program will remain Nashville-based and provide a path for all players who love the game. 
The NJP Leadership & Board are excited about the direction of the program and look forward to a successful second half of the 2021-22 season. In the coming weeks, information pertaining to Coaching Announcements, Spring Programming, and Tryout Dates for the 2022-23 season will be published, upon SAHA approval for Tier I.
If you have any questions or feedback, please feel free to reach out to myself, JP Dumont, Teddy Rotenberger, or Brad Schell!
Sincerely,
Kristen Bowness
---
Board President – Nashville Jr. Predators 
Director of Amateur Hockey and Fan Development – Nashville Predators