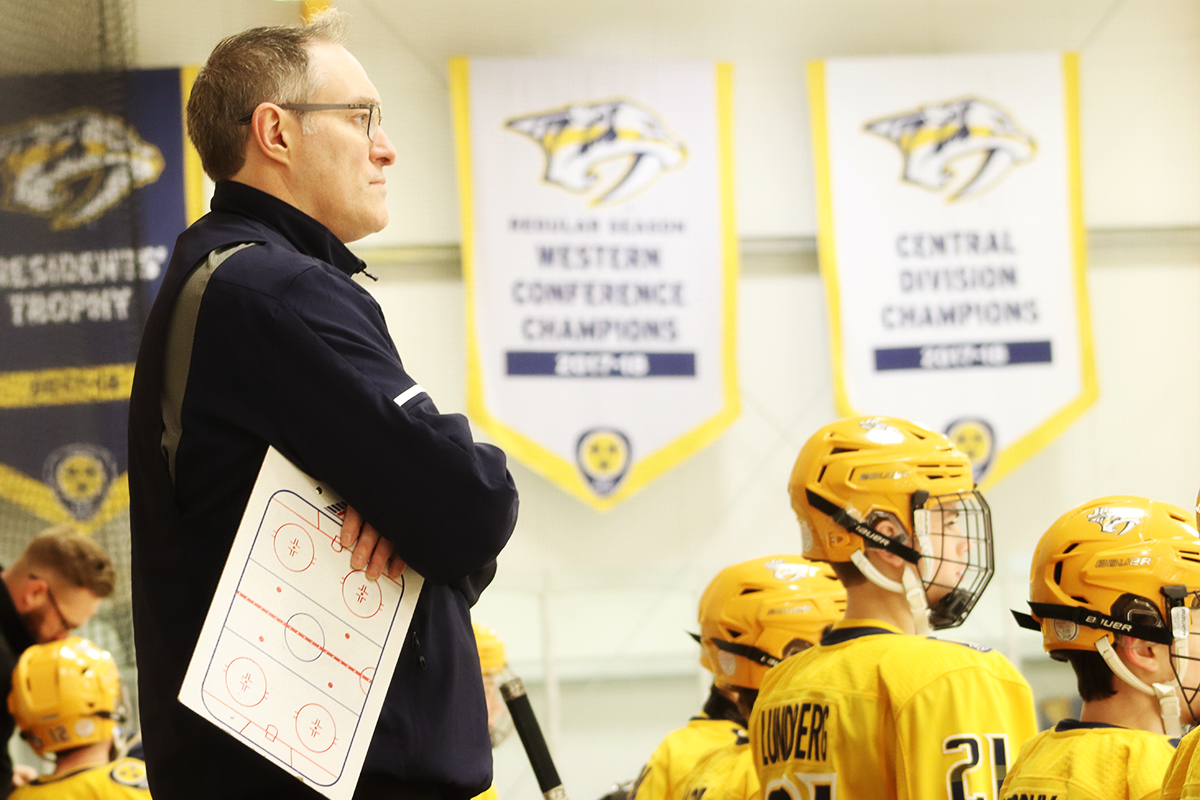 NHL Nashville Predators Alum JP Dumont Set to Lead Nashville Junior Predators Youth Program
August 4, 2020
///
///
Comments Off

on NHL Nashville Predators Alum JP Dumont Set to Lead Nashville Junior Predators Youth Program
Nashville, TN – The Nashville Jr Predators are extremely excited to announce that Nashville Predators alumni JP Dumont has been appointed the new Director of Hockey Operations for the entire Nashville Junior Predators Program. Ever since JP arrived in Nashville as a player for the Nashville Predators, he has been a consistent and valuable contributor to the youth hockey community in Middle Tennessee. As a Nashville Predators player and alumni, JP has consistently served as a volunteer for the Nashville Predators "Get Out and Learn Program," a free-to-play program in which new hockey players learn the fundamentals of the game. In addition, JP has volunteered countless hours to the Preds Hockey School. After retirement from the NHL, JP began coaching competitive youth hockey and is currently a head coach for the Nashville Junior Predators. "I am eager to meet all of our NJP families and to get on the ice with all of our teams. Together, we can make our program something very special and make every player proud to wear the blue and gold!" commented Dumont.
In his new role, JP will oversee all 4 tiers of the Nashville Junior Predators program including Tier II Girls, Tier II Boys, Tier I Boys and, most importantly, the Nashville Junior Predators Mite Development program. "JP was a great player for the Nashville Predators, and he was an even better community contributor and ambassador. JP possesses great leadership skills, an unmatched passion for the game of hockey, and a deep desire to develop a strong Nashville-based youth hockey program in Middle Tennessee. With the growth of Nashville, and the increases that we're seeing in USA Hockey registrants in Middle Tennessee, we are primed for growth and development. I'm very excited for JP to lead the Nashville Junior Predators into the future" stated Jack Burk, Vice President, Corporate Partnerships for the Nashville Predators and President of the Nashville Junior Predators Board.
JP's focus will be on player development, player advancement and coaching mentorship, along with finding ways to continuously improve the Nashville Junior Predators program to maximize athlete growth both as players and as people. JP has a personal vision to unite all hockey people, programs, facilities and groups across the greater Nashville metro and middle Tennessee area. "JP has been a leader in this community on and off the ice for over 12 years and we are fortunate to have him step up to lead us in this new era of youth hockey growth in Nashville and Middle Tennessee. His commitment to youth hockey, with no children in the program, is extremely rare and will provide a perspective that focuses on the long-term and what's best for the entire club and hockey community" stated Nathan Bowen CEO of Total Package Hockey.
JP will establish a "Club First" approach with everything the Nashville Junior Predators do as an organization, as well as work on uniting the various programs and entities in our hockey community. Please join us in welcoming JP into his new role as the Nashville Junior Predators Director of Hockey Operations.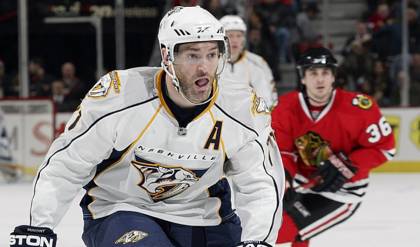 About JP Dumont
---
Originally from Montreal, Quebec, Canada, JP Dumont had a very successful 12 year NHL career playing for the Chicago Blackhawks, Buffalo Sabres, and Nashville Predators. JP has been a part of the Nashville hockey scene for the last 13 seasons as an NHL player, youth coach, and junior coach.
JP was the 3rd overall pick of the NY Islanders in the 1996 NHL draft after amassing 331 points in 231 career games in Quebec Major Junior Hockey League (QMJHL). In his 12 year NHL career JP scored 523 points, including having six 20 goal seasons. JP played one season in Europe before retiring in 2012 and making his home in Nashville.
JP is focused on developing player's individual skills along with their knowledge of the game. Then transferring those into the team and game situations with the ultimate goal being team success.
JP currently resides in Nashville with his wife Kristin and four daughters Ella, Ava, Laila, Mya.