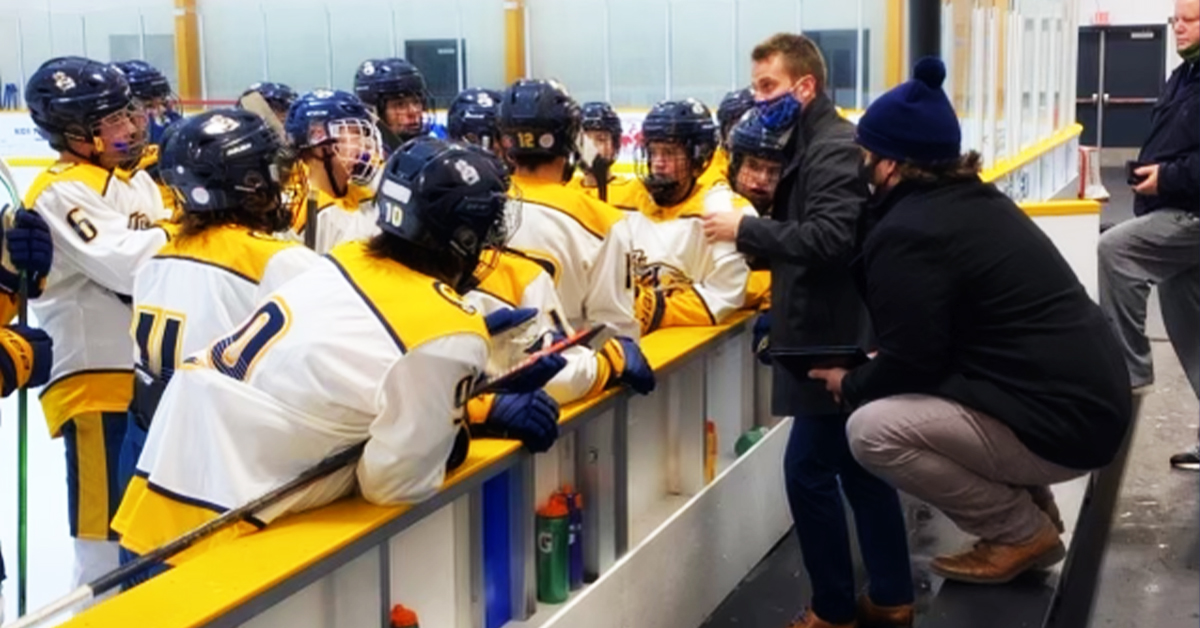 NJP Coaching Feature: Teddy Rotenberger
March 18, 2021
///
///
Comments Off

on NJP Coaching Feature: Teddy Rotenberger
Our coaching spotlight for the week is Teddy Rotenberger, the Tier I 12U Head Coach for the 2021-22 season. During the 2020-21 season, Teddy served as the head coach for both the Tier II 14U and 16U teams. He is one of four Nashville Jr. Predators alumni actively coaching within the program along with Carter Penzien – Tier II 11U , Austin Keiser – Director of Goaltending & Jesse Kessler – Tier II 10U Blue.
As a recent player, Teddy brings youthful energy and passion to the program. Jay Jackson, father of Luke Jackson Tier II 14U, described his coaching philosophy by stating "he (Teddy) provides an optimal balance of hockey instruction along with life skills such as responsibility, camaraderie and the will to be a competitor". Zach Jackson, Tier 2 Director, added that, "Teddy consistently displays character, work ethic, and fun with his coaching on and off the ice."
Coach Teddy is a native of Huntsville, Alabama where he grew up playing for the Huntsville Jr. Chargers before advancing to play five seasons within the Nashville Jr. Predators program. In 2013, Teddy captained the Tier I 16U team (Nathan Krusko-Harvard University / Connor Wood –UAH / Mitch Fossier – University of Maine / Austin Beaulieu – UAH / Aaron O'Neil – Lake Forest College / Andrew Kluge – Lake Forest College / Jordan Haney – Tufts University / Logan Orem – Johnson and Wales University / Cole Crawford – Plymouth State University / Ben Lau – Trine University / Hayden Winch – Adrian College) to the USA Hockey Nationals semifinals before losing to the Connecticut Wolfpack. To date, the 1996 team is the only NJP team to qualify for a national semifinal.
Following his first 18U season with NJP, Teddy advanced to play three seasons in the North American Hockey League (NAHL) before earning a scholarship to attend the University of Alabama in Huntsville (UAH). While at UAH, he was a 3x recipient of the WCHA Scholar-Athlete Award for maintaining a high level of excellence in academics while competing at the highest level of NCAA hockey. Teddy graduated in April of 2020 with an undergraduate degree in Supply Chain Management and will graduate this coming May with a master's degree in Supply Chain and Logistics Management.
Teddy currently resides in Nashville with his dog, Ragnar. Additionally, he serves as a Player Development Mentor/Coach at the Nashville Center of Excellence.