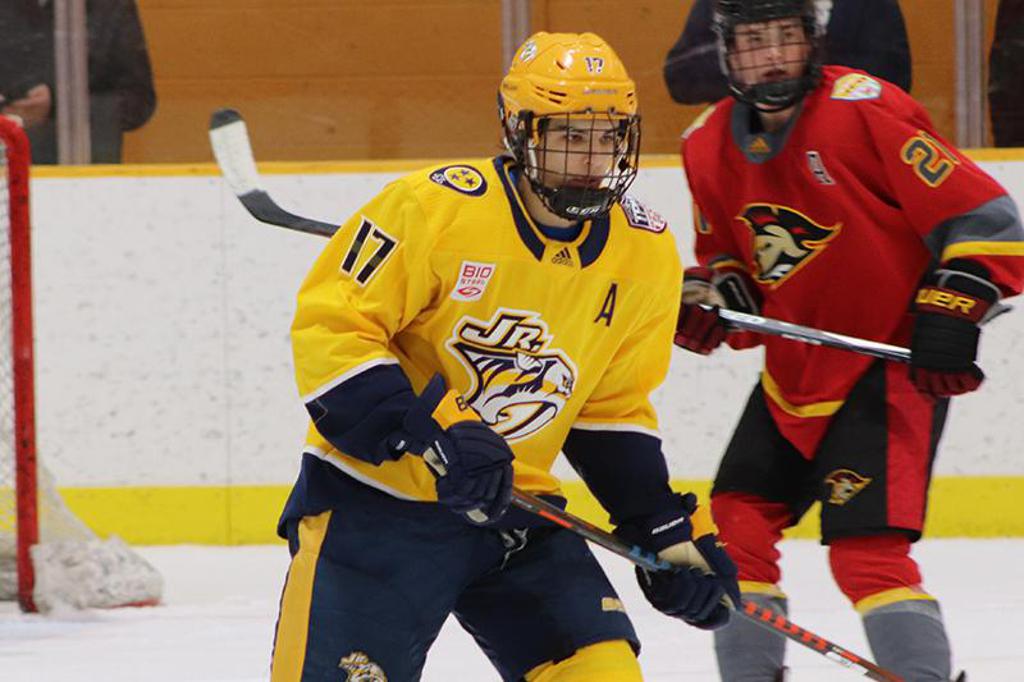 Michael Reed Signs with Aberdeen (NAHL)
January 14, 2020
///
///
Comments Off

on Michael Reed Signs with Aberdeen (NAHL)
We are excited that Michael Reed has signed with the Aberdeen Wings of the North American Hockey League. Michael had nine points in 16 league games with the U18 AAA Jr. Predators. Michael made his debut with the Wings this past weekend helping the team get two wins over the Minnesota Wilderness. The Wings are currently first place in their division (22-4-4-2).
"I'm very happy for Mike and proud of him.  He's a humble kid who comes to the rink every day and works his butt off.  He's a great competitor and raised the level of our team for the last two seasons."  said  Head Coach Steve Jennings, "This is a great opportunity for Mike and although it hurts our team to lose him, it's the right thing for him and his development to move up and start his Junior career now."
As for the Jr. Predators losing one of their assistant captains for the remainder of the season, Coach Jennings said, "Losing our top scorer and a key penalty killer and power play guy changes the dynamic of our team, but it also allows other members of our team to step up and fill the gap, again helping development for them as well.