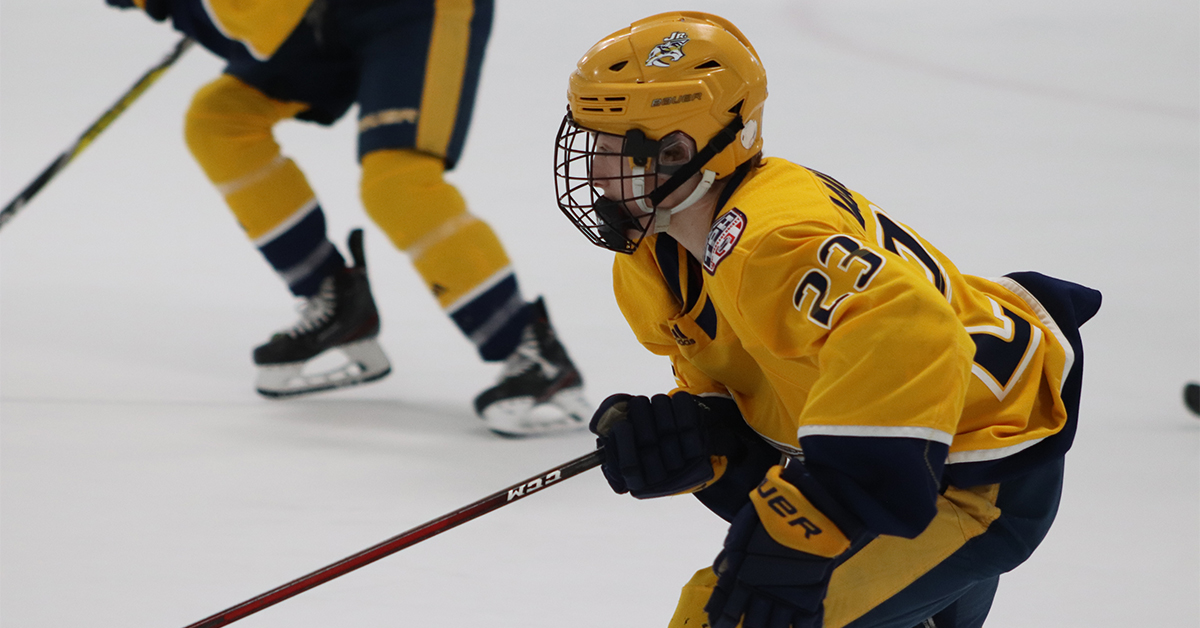 Nashville Jr. Predators Announce Plans for 2021-2022 Season
February 19, 2021
///
///
Comments Off

on Nashville Jr. Predators Announce Plans for 2021-2022 Season
The Nashville Jr. Predators are excited to announce plans for the 2021-2022 season for the Girls Tier II, Boys Tier I, Boys Tier II, and Mite Development Program.  The NJP Leadership and the NJP Board are confident that the improvements and amendments put forth for the 2021-2022 season and beyond will provide greater quality, service, and consistency to our Nashville Jr. Predators families and the overall Nashville hockey community.
We want to continually analyze, improve, and better the experience within the Jr. Preds program by listening and understanding feedback from our families, being creative with our programming, and driving our passion for the game towards a proactive developmental path for all players. Our leadership feels the best possible path to ensure all players are placed at an appropriate level while maintaining competitive teams and a positive experience for all families will be the following:
Remain a Multi-City Based Model for the 2010, 2009, 2008, 2007, and 15U AAA teams for the 2021-2022 season as approved by SAHA.
Each birth year will be analyzed yearly to determine if a Nashville Based team would be feasible.
All Tier II teams will continue to be Nashville Based.
All High-Performance Practice Weekends will reside in Nashville for all teams.
Girls 14U & 19U teams will continue with the Multi-City Model as we grow the local Girls program and the Nashville Predators continue to invest the $500,000 in grants received by the NHL to grow the girls game.We are excited to support all initiatives the Nashville Predators are leading, which includes a Tier II Girls youth tournament in Nashville February 2022.
If 80% of a AAA team selected are Nashville residents, that team will have weekly team solo practices.
As we strive to be an entirely Nashville based program, we are announcing that the 2011 birth year will become the first Tier I birth year in which we will discontinue the multi-city model and be Nashville based. As the 2011 birth year ages through the Nashville Junior Predators program, the birth year will remain Nashville based throughout. All birth years following (2012, 2013, 2014, etc.) will follow the same model, and will be entirely Nashville based.
Once the program reaches the 2025-2026 season, all Tier I teams will be Nashville based. We will continue to work with SAHA (Southern Amateur Hockey Association), our governing affiliate, on a plan to work alongside our SAHA Tier II partners (outside of Nashville) in an effort to grow Tier I hockey gradually, methodically, and proficiently to ensure the growth and development of good hockey players. Please stay tuned for more information on this gradual transition.
What do we mean by Nashville Based? It means that the content provided within our program will reside in Nashville. Players from outside of Nashville are more than welcome to try out for our program, but will be expected to attend all team practices, games, and events.
Providing the best youth hockey experience for all NJP families is at the forefront of every decision we make. We also want to provide the support for families outside of Nashville an opportunity to continue developing within the program they have been loyal to. We believe that by working together, our teams will compete at the highest level and represent the Jr. Predators organization with a golden standard across the country.
In addition to the updates above, we would like to address other administrative and structural additions or updates that will benefit your son, daughter, or family heading into next season:
Coordination of skill development opportunities between Tier I and Tier II players for practice weekends.
Monthly positional, birth year specific, and/or specific technique skill development sessions by NJP Staff for all players included in your season fees.
Monthly newsletter, schedule updates, and other information for families to improve communication.
Weekly Coach Meetings to assess player progress and any team updates for coordination amongst Tier I Multi-City Teams.
NJP TEAMS OFFERED FOR NEXT SEASON

We are excited for the future of the program and look forward to working towards next season as this unprecedented season concludes. Details pertaining to coaching assignments and tryouts for the 2021-2022 season will be available In the coming weeks.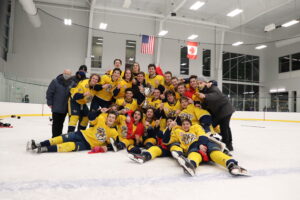 We want to wish all NJP teams a safe and happy finish to your season. In addition, we wish our national bound teams best of luck as they compete for Playdowns, a Southeastern District Championship, and an opportunity to attend USA Hockey Nationals. The Nashville Jr. Predators are honored to represent SAHA and play host to Districts next month in Nashville.  Furthermore, we want to congratulate our 18U AAA team on the first ever Tier 1 Elite Hockey League Championship defeating Belle Tire Hockey in the Final Championship 3-1. Our 16U AAA and 14U AAA teams also represented the Predators in unbelievable fashion with trips for both to the League Semi-Finals. To have our 14U, 15U, 16U and 18U AAA programs go the distance on a national scale will continue to put Jr. Predators hockey on the map!
Stay tuned for more positive news to come!
Sincerely,
JP Dumont – Director
Steve Jennings – Tier I Director
Zach Jackson – Tier II Director
Kahlie Singletary  – Girls Tier II Director
Tim McAllister – Mite Development Program Director