For the past 18 seasons, families and local businesses have sponsored and supported our mission to help our players achieve their dreams and pursue their passion by sponsoring players, coaches, events, equipment, etc. Every contribution has gone directly to support our families through our Financial Aid Program or fundraising events.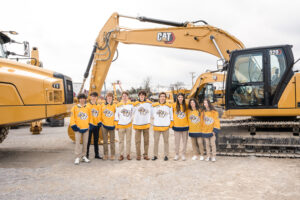 Thompson Machinery has taken this commitment to the next level and will provide financial support for our program through the 2025-2026 season further giving our families and players access to some of the best training, mentorship, and resources provided within youth hockey.
Kristen Bowness, Nashville Jr. Predators Board President and Youth Hockey Director for Ford Ice Center shares, "this opportunity to partner with Thompson Machinery is a huge boost for our hockey community so that we may stabilize season fees and help support our families as they continue their journey to develop their skills, but also build on their passion beyond the game of hockey."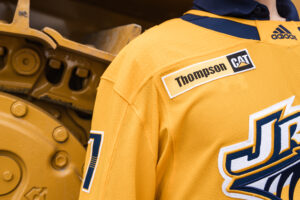 "We are excited to partner with the Jr. Predators, who are providing lifelong memories to their players and families while using hockey to teach many valuable life lessons," says De Thompson, V, Chairman and CEO of Thompson Machinery. "Supporting the Jr. Predators allows us to play a small role in shaping our youth into our future leaders, which aligns with our core values and our mission in building stronger communities."
The Nashville Jr. Predators' partnership with Thompson Machinery will only strengthen our ability to serve our mission and we are extremely grateful for this partnership.
Go Preds!